We simply can't get enough with the newest expansion! Let's take a look at a handful of add-ons which are an integral part of the game. Add-ons will improve the quality of your game and make the game much more enjoyable.
C O V E N A N T M I S S I O N S U C C E S S E S T I M A T E
This is the first step towards a meaningful solution to solve your adventure table problems. When choosing an adventure mission, adding troops will display a probability rate below the table. It will tell you, based on your troops, if you're going to succeed or get wrecked. However, this probability is based not on the actual abilities of friendly or enemy troops but only on the health and damage values displayed on the top left and lower right of the table. This is because adventures are far more complicated than the mission table of days past. The success rate of a mission depends on the level of the mission, individual level of each participating troop where they are placed, timing, synergy and other possible counter effects to other abilities. Simply put, it is hard and it may take a while before we see an add-on which can smartly auto-play this mini-game.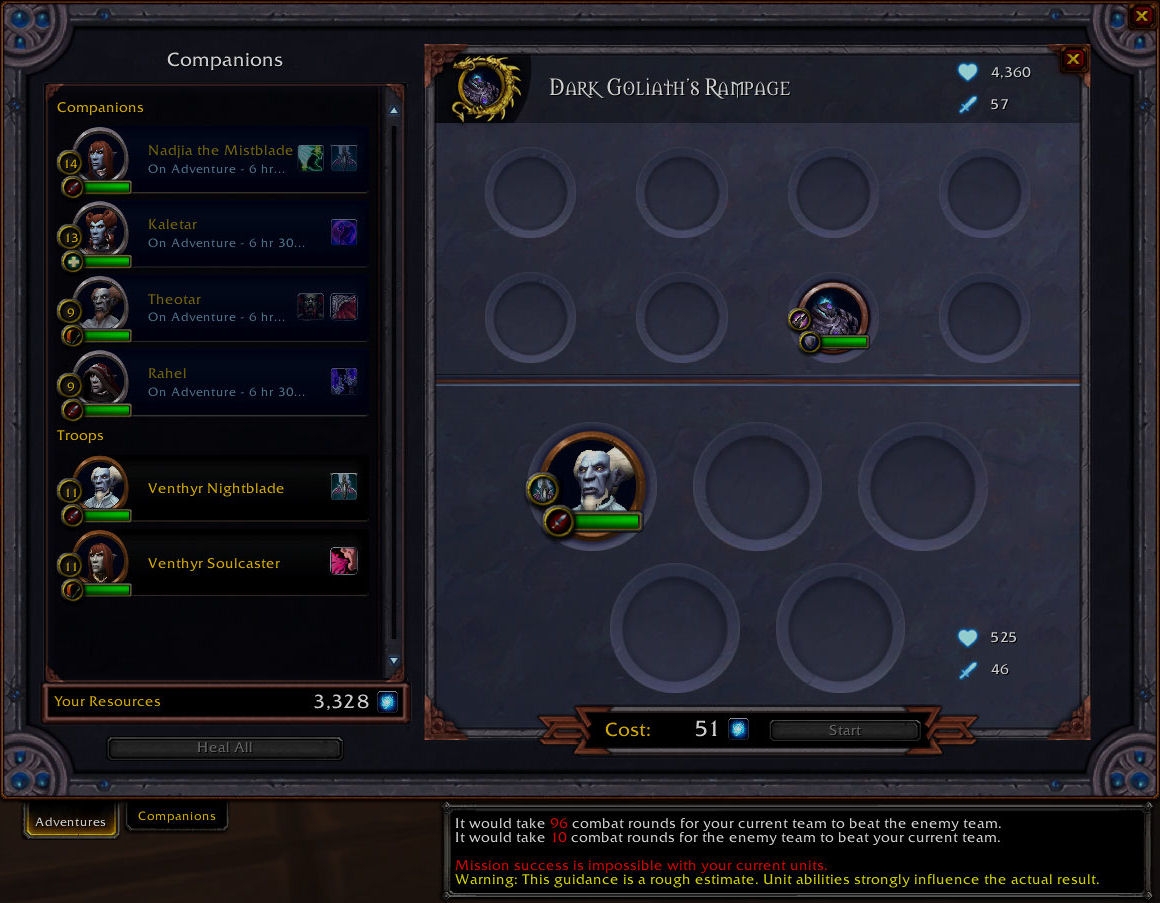 H I D I N G B A R
New add-on that does the same thing as MBB, mousing over a small area in your screen will reveal all the buttons you are hiding. Menu can be repositioned to wherever you want it to appear and you can customize what icons will be shown.
O R I B O S F L I G H T A T T E N D A N T
This is a small add-on to help you improve your Oribos experience. Players complained that Oribos is a bit confusing, it is hard to easily get a bearing of where you are. Oribos Flight Attendant will automatically place a map pin on the flight master. This way you can see it easily on screen without having to break away towards your map.
G R E A T V A U L T
Tracking your Great Vault progress requires a visit to the vault itself followed by a click which some find irritating. Luckily, you can write a quick macro which lets you open the UI with the push of a button however this takes up precious button or hotkey space. Great Vault is a mini map button which lets you access the Great Vault from anywhere. Track your progress to check out your next breakpoint. Good way to manage the clutter.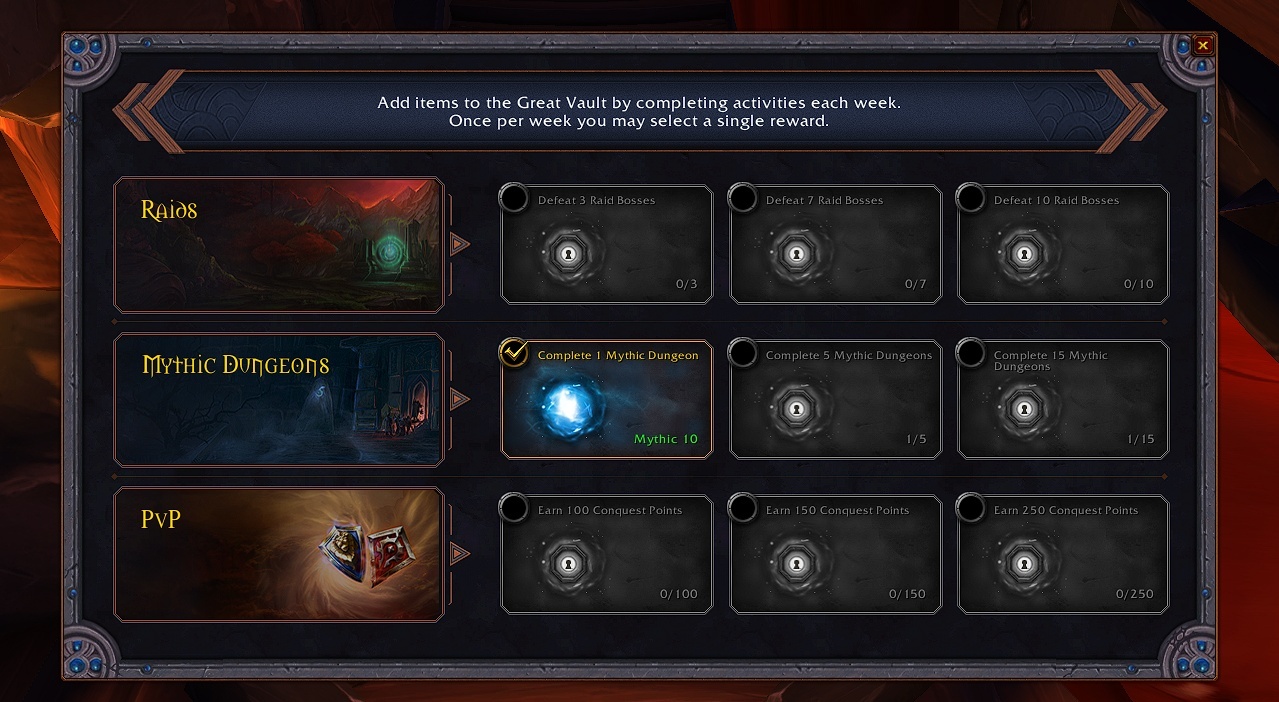 R E P G R I N D E R
Shadowlands' reputation matters with regards to profession recipes, there are plenty of trackers for alt management and now the spotlight is on the Rep Grinder. It is an easy to use alt manager which focuses exclusively on reputation. As usual, you need to log on to all of your characters to update this for the first time. This add-on replaces the default UI for reputation, showing you the reputation and the character on the count that has the highest reputation. It is a neat solution if you want to make sure you are wrapping up the right character.
Video chapters:
0:01 Intro
0:26 Covenant Mission Success Estimate
2:21 Hiding Bar
2:45 Oribos Flight Attendant
3:12 Great Vault
3:40 Rep Grinder