You may have seen multiple articles about the new updates about World of Warcraft: Shadowlands Patch 9.0.5, but in this video, we will show you the five lesser-known changes added in Shadowlands patch 9.0.5.
Mounting and Dismounting
First, on the list, the Mounting and dismounting have a different animation around your character. Before, it is just a smoke cloud, but now, it became a puff of air with a sparkle in the new patch.
2. Great Vault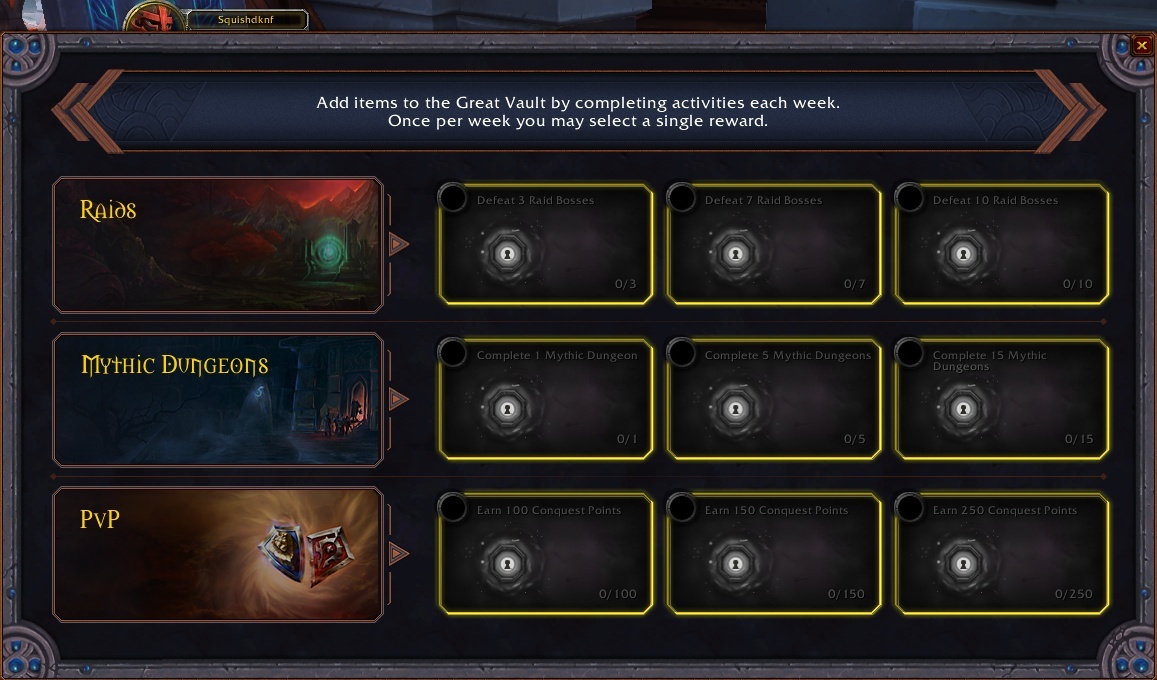 Another update of the new patch is the Great Vault. Now it has a button to navigate the mythic keystone and click the weekly vault reward icon. It takes you to the actual screen showing you all the weekly rewards available for you. You can also see the weekly vault easier inside Oribos on the map.
3. Mailboxes
Blizzard also added more mailboxes in Oribos. From the mailbox next to the inn and the other side of that inn, Blizzard added multiple mailboxes inside Oribos to have different places to get your stuff from the mailbox next to the inn and the other side of that inn.
4. Hidden Forge
You have to use your main character and access it along with the story of Ve'nari. Buy an item in Ve'nari, but you have to be mostly or entirely complete with the story. This item lets you farm stygia but also other rare items.
You can also buy Grab a hook in Ve'nari because it will help you in perdition hold closer to a secret place.
You can use Grab a hook in The Maw so that you can go to an event where you can be a ghost spirit and try to solve a puzzle to open a chest.
There is also a hidden crafting system at the top of the perdition hold where you will need multiple chains to climb that place.
5. New Ardenweald Soulshape

Finally, Blizzard also added new Ardenweald Soulshape for you to enjoy. Looks like they added much more animals like a Yak, Hippo, Spider and so much more.
Time Stamps
00:00 – Intro
00:41 – Mounting and Dismounting
01:23 – Great Vault
02:18 – Mailboxes
03:36 – Hidden Forge
07:40 – New Ardenweald Soulshape
08:37 – Outro